Meet Our Toronto Casting Team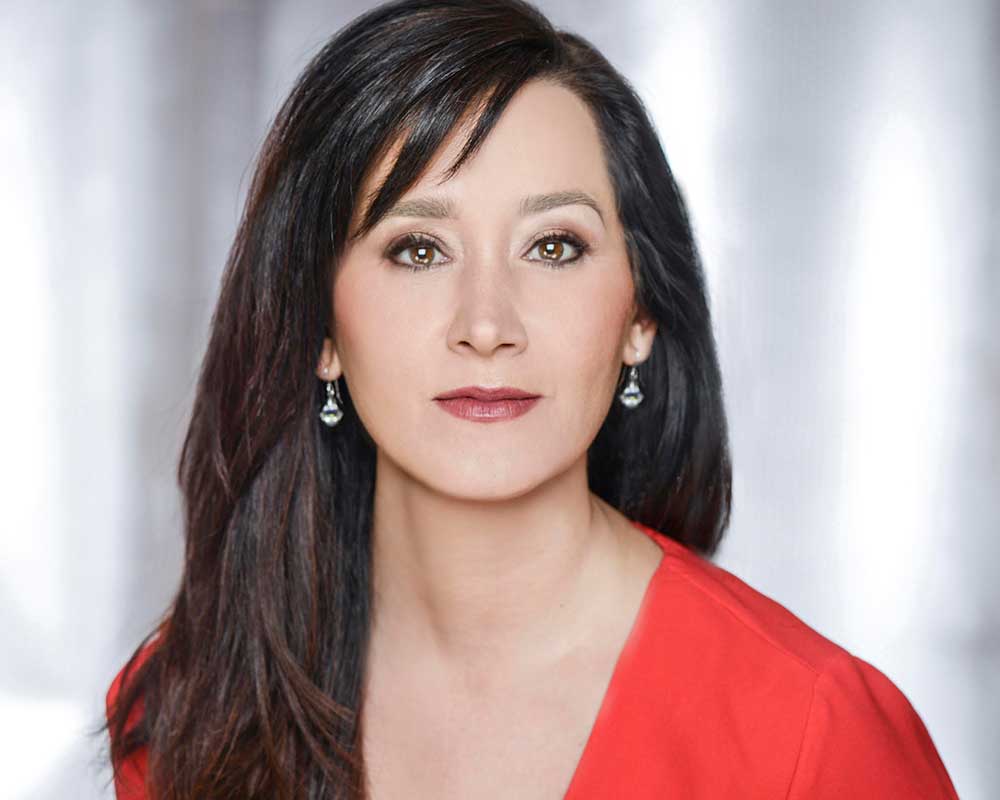 Larissa Mair, C.D.C
(She/her)
Casting Director
Larissa is a first-generation Canadian whose mother was born in Karachi, Pakistan and whose father was born in Aberdeen, Scotland. She has been casting for over 20 years, and her resume has included film, television, commercials, audiobooks, animation, and theatre. She's built her career on being committed to inclusion and diversity in the casting process, and has loved discovering many fresh faces in the industry who have launched to great success.
She is currently casting for an untitled KPop series for CBC/The BBC, as well as the upcoming third season of CBC comedy Run The Burbs, and has just wrapped up casting two audiobook series for Audible and a roster of brand new television series including Davey and Jonesie's Locker (Prime Video/Hulu), One More Time (CBC), Late Bloomer (Crave), Don't Even (Crave/APTN), and Dino Dex (Prime Video, Amazon Kids+, TVOkids, TFO, Knowledge Network).
She also casts feature films – most recently Simulant starring Simu Liu, Sam Worthington, and Jordana Brewster, and Relax, I'm From the Future with Rhys Darby and Gabrielle Graham – as well as musicals; she cast the 8-time Dora Award nominated knockout musical "Rock of Ages" which ran at Toronto's esteemed Elgin Theatre in early 2023. Her team also casts many movies each year for networks including Hallmark, Lifetime, Tubi, and Discovery+.
Past credits include 'Kids in the Hall' (Amazon), 'Take Note' (NBC Universal), 'Hardy Boys' (Seasons 2 and 3) (YTV/HULU), 'Homeschooled' (CBC), and an animation series called 'Summer Memories' (Family Channel). Previous credits include 'SPIN' (Disney+), 'TallBoyz' (Season 1 & 2) (CBC), 'Odd Squad (5 years) (PBS & TVO), 'Overlord and the Underwoods' (Nickelodeon), 'Lucas The Spider' (Warner Brothers), 'Locked Down' (Season 1 & 2) (YouTube), 'Ghostwriter' (Season 1 & 2) (Apple +), 'Endlings' (2 seasons) (CBC/HULU), 'Secret Society of Second Born Royals' (Disney +), 'Holly Hobbie' (5 seasons) (Hulu/ American Greetings), 'The CBC Winnipeg Comedy Festival (5 years),' 'Detention Adventure' (3 seasons) (CBC), 'Riviera (Series, Toronto Casting) starring Julia Stiles, 'Astronaut' (Feature Film) starring Richard Dreyfuss and Colm Feore, 'From The Vine Came' starring Joe Pantoliano, Wendy Crewson, Marco Leonardi, 'Milton's Secret' (Feature Film), starring Donald Sutherland, Raising Expectations (Series) starring Jason Priestly and Molly Ringwald, and 'Degrassi: Next Class '(Series), 'Clara' (Feature film) had its premiere at the Toronto International Film Festival, etc.
Larissa and her team are looking forward to collaborating with you on your next project.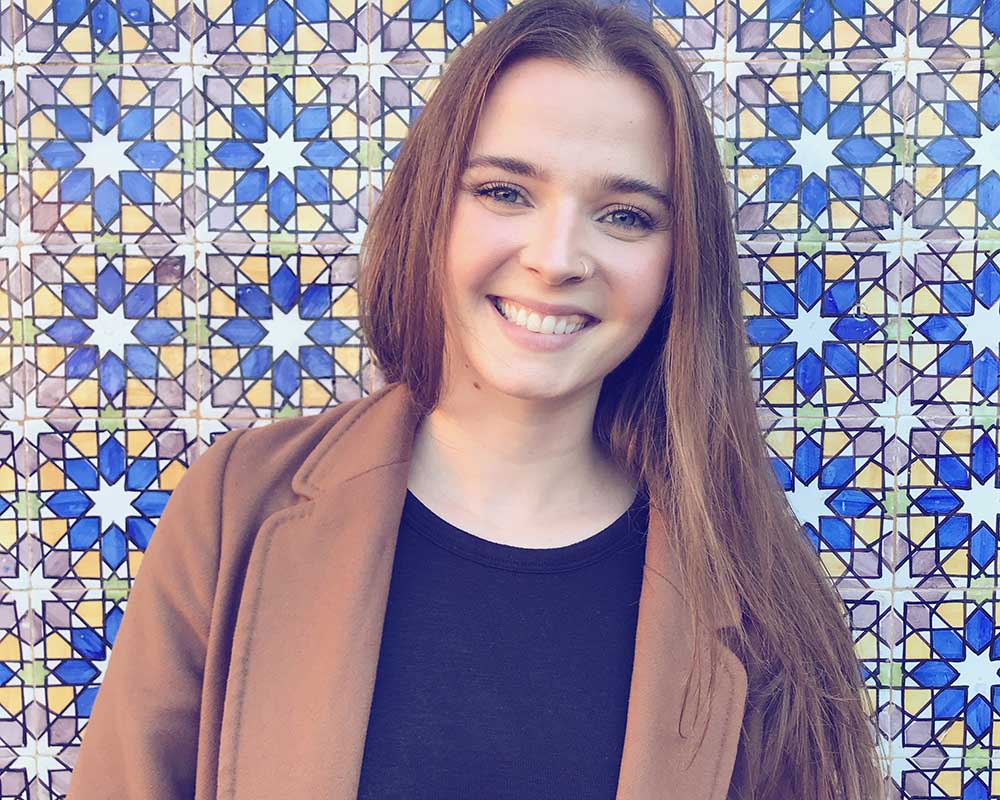 Colleen Rush
(She/her)
Casting Associate & Assistant Manager
Colleen is the Co-Casting Director/Associate at Larissa Mair Casting & Associates. Colleen has been working with Larissa for over 9 years and she has enjoyed every moment.
The last 9 years have shown her that Casting is where she wants to be; every day she enjoys overcoming the challenges of the casting world. Colleen works closely with Larissa's clients alongside Larissa, making sure everything is in place so that every casting job runs efficiently. In 2022 Colleen received her first Co-casting Director credits for Popularity Paper S1 (YTV), Shelved S1 (CTV), & Run the Burbs S2 (CBC). In 2023 she continues to receive Co-Casting Director credits on projects such as; the KPop series for CBC/The BBC, Run The Burbs S3 (CBC), Davey and Jonesie's Locker (Prime Video/Hulu), One More Time (CBC), Late Bloomer (Crave), Don't Even (Crave/APTN), and Dino Dex (Prime Video, Amazon Kids+, TVOkids, TFO, Knowledge Network).
Colleen has an honors B.A. in Drama and English from Queen's University. After graduating, Colleen's first job in film and television was working on "The Amazing Race Canada" as a talent coordinator. That led to her start in casting where she landed her first job as a Casting Assistant at Milo Casting, where she learned the print and commercial casting world. From Milo Casting Colleen moved to work in Film and Television casting with Larissa Mair, and she has never looked back.
Colleen is thrilled to be working with such an inspiring Casting Director. She is excited to see what the future holds for this amazing Casting House.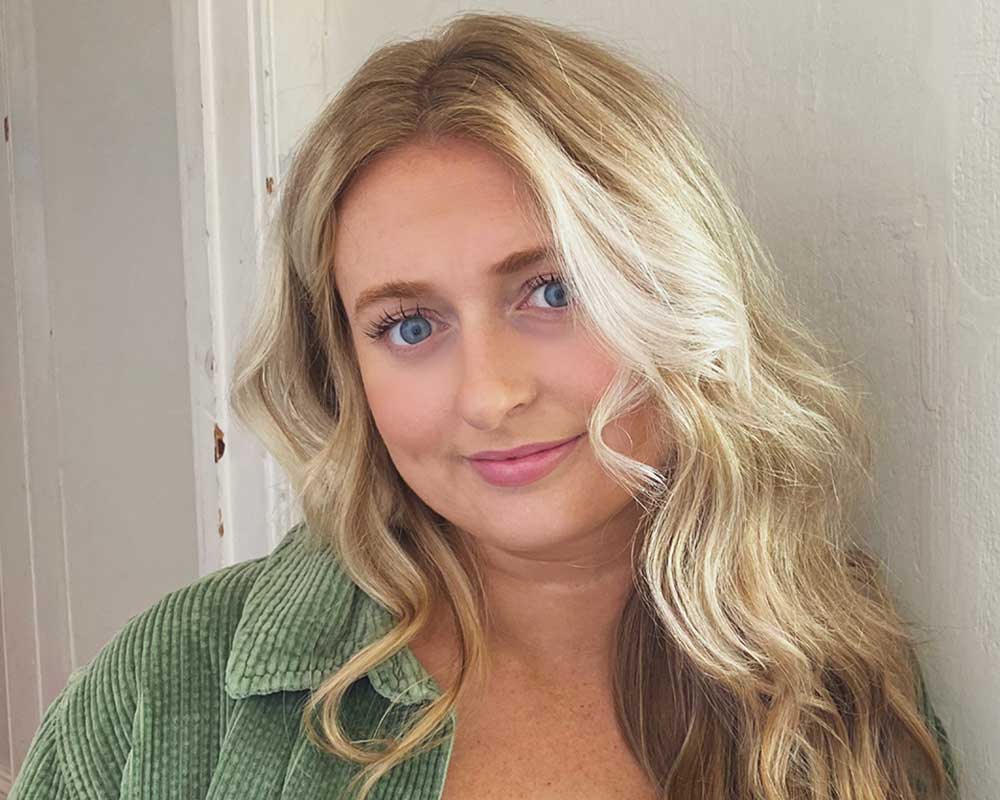 Jade Hesson
(She/her)
Casting Assistant
Jade is the Casting Assistant at Larissa Mair Casting & Associates. After graduating with an honors B.A. in Stage and Screen from the Queen's University, Jade first came to work with Larissa as a reader, and camera op. She joined the team full-time back in 2021, during the pandemic, and hasn't looked back since! Jade loves the vibrancy of the industry, and is excited by each and every project thrown their way. Former Cruise Director of the seven seas, Jade now on home turf, is eager to continue absorbing all the industry has to offer, and learning from the team here at Larissa Mair.
Through her time working with Larissa and Colleen, she has grown a passion for the stories they help bring to life, finding unique voices, and prioritizing representation.
Jade loves working with the casting team at LMC, she has passion for the craft, and is motivated to work on future projects with this impressive team!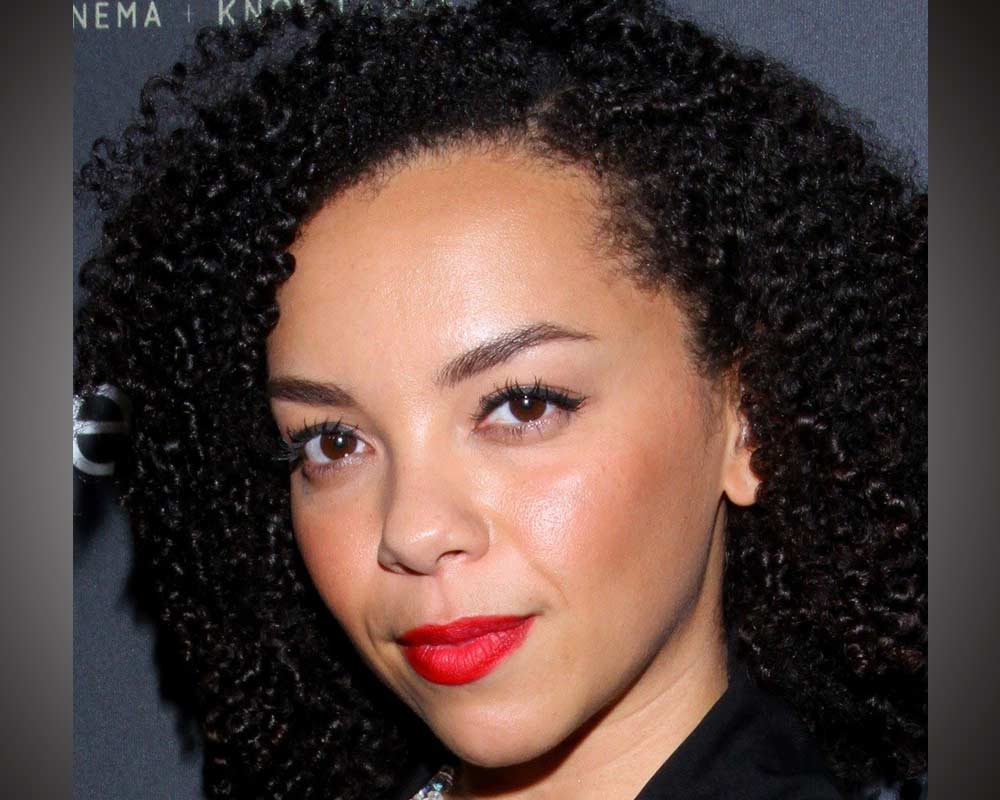 Zarrin Darnell-Martin
(She/her)
Casting Assistant
Zarrin has been a passionate member of Larissa's casting team for the past 4 years. As a working actor, she knows what it takes to make it in the industry. She loves working with talent on and off screen. Zarrin has been acting since she was 12 years old. She is a graduate of Canada's National Theatre School's acclaimed Acting program. She began her career acting on stage in award winning shows like Birdland Theatre's The Last Days of Judas Iscariot and the Shaw Festival's Harvey and Age of Arousal. More recently Zarrin was in Coal Mine Theatre's Dora award winning ensemble show Between Riverside and Crazy.
She has been in numerous film and television shows including Academy award winning Spotlight, American Gods (Starz), Burden of Truth (CW/CBC), Baroness Von Sketch Show (CBC), Star Trek: Discovery (CBS), Workin' Moms (CBC/Netflix), Private Eyes (Global), Rookie Blue (Global/ABC) and Saving Hope (CTV/NBC) to name a few. Look out for her on season two of one of Netflix's most popular shows Ginny & Georgia.
An avid writer, Zarrin started honing her craft while attending Journalism School at Ryerson University. Her non-fiction work has appeared in the Globe and Mail and her creative non-fiction essay Garlic Pussy was published by The Fiddlehead: Atlantic Canada's International Literary Journal.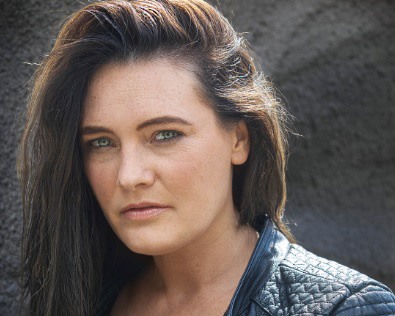 Teiotsistokwahte McComber
(She/her)
Casting Assistant
Teiotsistokwahte McComber is a Kahnien'kehá:ka (Mohawk) woman from Kahnawake, Quebec.
Teiotsistokwahte has always had a career passion towards the theatre and film industry. When she was 12 years old she was passionate about becoming a model and actress, so she joined the Turtle Island Theatre Group in Kahnawake, Quebec. Over the past three years Teiotsistokwahte has accomplished graduating from the Your Casting Academy of Canada; now known as the Screen Acting Academy of Canada Inc. She will also be completing a "Business in Film" course which is taught through the Weengushk Film Institute this coming May. Teiotsistokwahte has many goals to achieve and is honored to have the opportunity to be a Casting Assistant to Larissa Mair Casting.
Jade then exercised her travel bug. She worked as an entertainment host onboard Princess Cruises. While traveling to over 40 countries, Jade worked alongside a variety of entertainers from around the world. Jade is well versed in everything from being the face of the morning television show onboard to immersing guests in the evening's production show lineup.
Jade has since returned from her travels and is happy to be back on land and planting roots here in Toronto. Jade is very humbled to be given the opportunity to work with Larissa and Colleen again. Their passion for the craft is exhilarating, and she truly feels a part of the casting family. Jade is motivated to work on future projects with this impressive team!